SUMMER JAZZ FESTIVAL RETURNS TO KOH SAMUI FROM JUNE 7-12
JAZZ FESTIVAL RETURNS TO KOH SAMUI FROM JUNE 7-12 WITH THE SOUNDS OF 'SAMUI SUMMER JAZZ 2022'
'Resort Jazz Week' to feature leading local and international jazz artists
(Koh Samui, Thailand – March 14th 2022) – After an eight-year hiatus, Koh Samui will welcome back its popular annual Jazz Festival from June 7-12, 2022, courtesy of organizer SKÅL International Koh Samui.
'Samui Summer Jazz 2022' as the new festival will be titled, is part of the SKÅL International Thailand #ReDiscoverThailand tourism recovery campaign and specifically the #ReDiscoverSamui promotional initiative to support the return of tourism to the island.
Organized in collaboration with the Amersfoort Jazz Festival (Netherlands) and linked to JAZZNL of the Netherlands and the WORLD JAZZ NETWORK, Samui Summer Jazz 2022 will feature a week-long line-up of international jazz ensembles with special guest vocalists from the Netherlands and the USA as well as several popular Thailand-based jazz artists.
Concerts will be held over one week from June 7 to 12 at a series of Samui's leading resorts and restaurant venues and combined with cocktails and dinner depending on the venue. Venues and full-programme are now being finalized and will be announced shortly with booking details.
The line-up of performances will include artists from the Netherlands and USA, notably The Saskia Laroo Band [www.saskialaroo.com]; Alexander Beets Quintet and international jazz vocalist Nathalie Schaap [https://alexanderbeets.com]; Ben van den Dungen Quartet featuring jazz vocalist Deborah Carter https://deborahcarter.com/; Paul van Kessel: https://www.paulvankessel.com/home and local artists: Koh Mr. Saxman and Takeshi Band.
Concerts will each feature two sets of 50-minutes each and the hosting resort or restaurant will provide cocktails and dinner as a package for ticketholders. Hotel-stay packages will also be available throughout the Jazz Festival.
Additional details can be found on the official website:
Facebook: SamuiSummerJazz
Instagram: SamuiSummerJazz
For a selection of images, see following link:
https://www.dropbox.com/sh/yiaugixqdhns5kx/AAChLhXT14ZVBjIiS4nAoe4ca?dl=0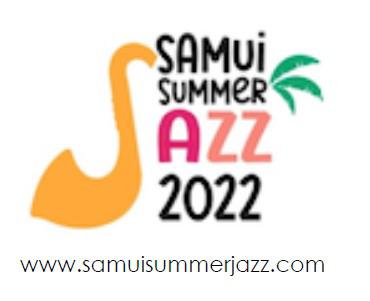 Editor's Notes
About JazzNL [ https://jazznl.com]
Founded in 2005. the foundation JazzNL initiates, organizes and supports projects on behalf of Dutch World Jazz and improvised music, connecting international jazz networks and exploring new jazz markets worldwide. Main projects are the World Jazz Conference and annual Amersfoort Jazz Festival in The Netherlands. JazzNL arranges so-called 'Jazz Expeditions': bilateral cooperation between Dutch jazz artists and a vibrant World Jazz network abroad.
About the World Jazz Network [ https://worldjazznetwork.com/]
The World Jazz Network is a partnership between venues, festivals and other tastemakers in the global jazz industry that aims to build bridges between audiences worldwide. It is an organizer, promoter, doer, musicians, and most of all music lovers. Every year, the organization meets at the World Jazz Conference, JazzNL and hosted by Amersfoort Jazz Festival in The Netherlands.
About SKAL International Koh Samui [https://kohsamui.skal.org/]