SAMUI'S TOURISM INFRASTRUCTURE IN THE SPOTLIGHT AS LOCAL OFFICIALS JOIN SKAL KOH SAMUI'S FOR ITS MONTHLY DINNER
[Koh Samui, August 27, 2023] – SKAL Club of Koh Samui welcomed a VIP line-up of
key local officials for its August Networking Evening at the award-winning Phensiri
Restaurant owned by SKAL member, chef and restaurateur Khun Santi Wongsawat.
At the invitation of Khun Santi, VIP guests and members enjoyed an outstanding meal
which displayed Phensiri's renowned 'Mui' Thai cuisine, now celebrating ten successful
years. Supporting the Phensiri culinary team for the night's event were four talented
students from Rajchapat University who assisted in preparing the meal.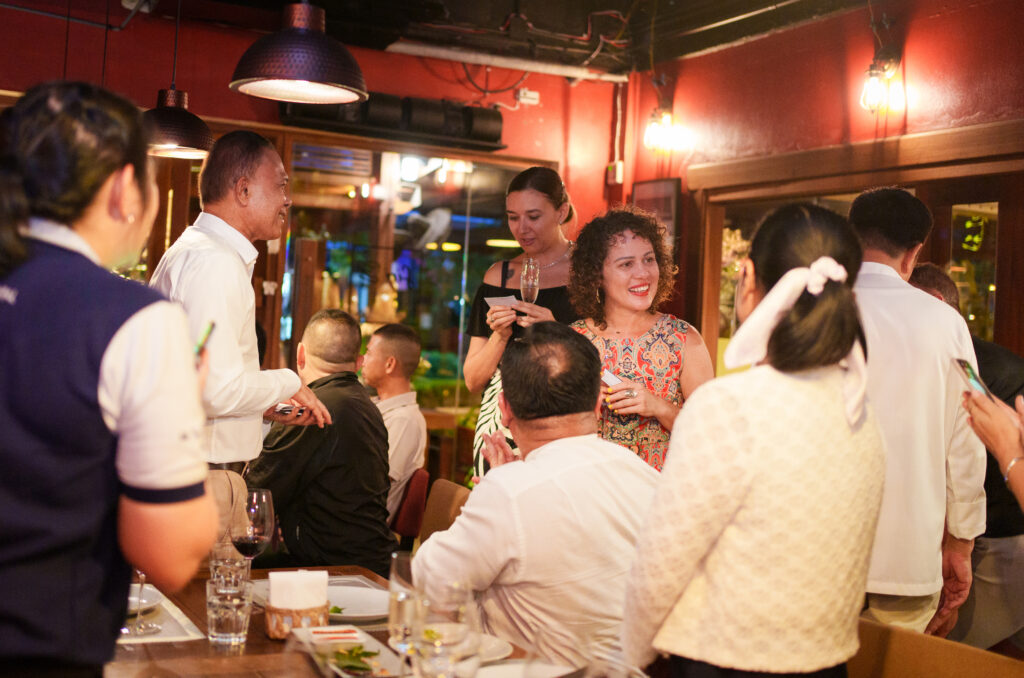 During dinner, several of the VIP guests presented an update on Koh Samui's
infrastructure and plans for the future of the island. They included: Mr. Chaiyatpon
Intrasupa, District Chief /Sheriff of Koh Samui whose team works closely with key
departments to help all expats and support all tourism related matters. He was followed
by Khun Phanom Vilairatthana, Permanent Secretary of Koh Samui City Municipality
who spoke briefly about the island's infrastructure and his team's commitment to
improving the infrastructure including roads, electricity, water, transportation, and refuse
collection.
Other VIP guests included Mr. Uttana Sirisombat Police Colonel, Koh Samui Police Station,
Khun Vittaya Suksom, Village Headman; Pol.Col.Suparerk Pankosol, Director of
Immigration and Khun Mr. Wattanapong, Manager, Seatran Ferries.
All VIPs were unanimous in their ongoing interest and support for the work that SKAL
Koh Samui does to support the island's travel and tourism sector, through its members.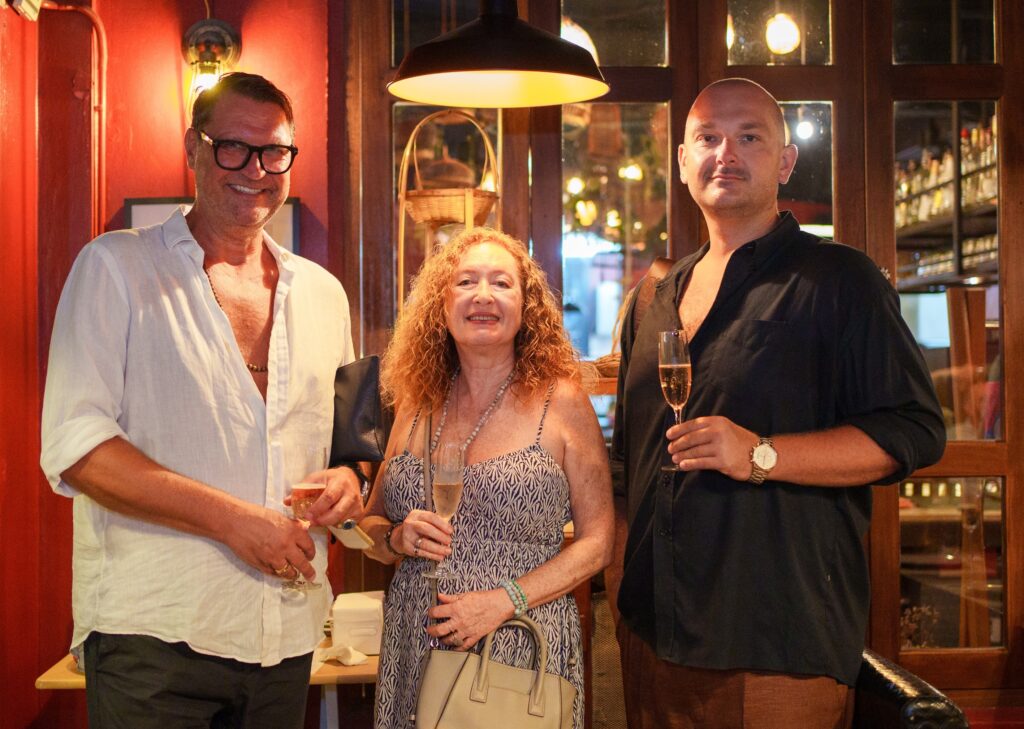 "We were extremely honoured to welcome such a distinguished group of local officials
to our event and genuinely appreciate the role that our Vice President, Khun Santi
Wongsawat played in putting this exceptional evening together. We look forward to
closer cooperation with all of them as we endeavour to rebuild and improve the tourism
experience on this beautiful island." said SKAL Koh Samui, President, Jane Soergel –
GM of the InterContinental Koh Samui.