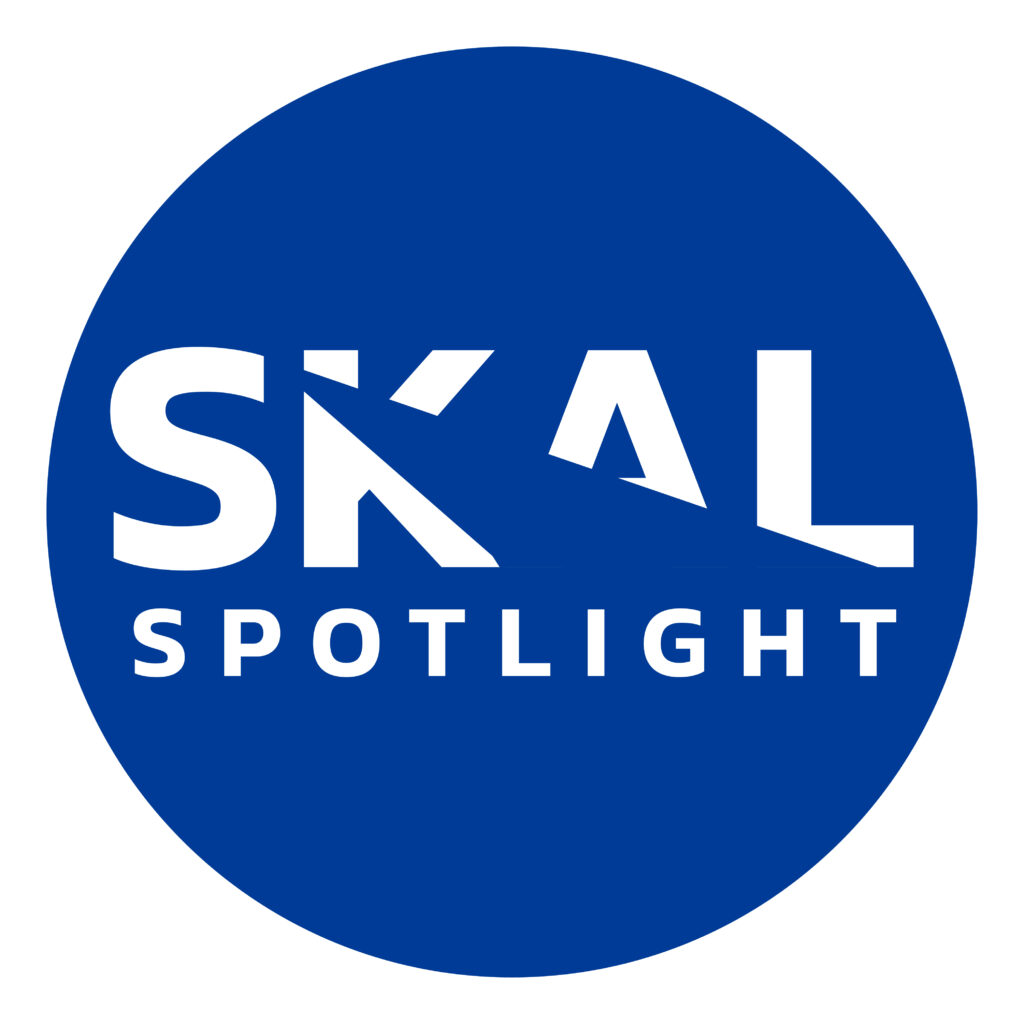 ENERGY SAVING SOLUTION TARGETS THAILAND'S HOSPITALITY SECTOR AS FUEL PRICES SOAR 
Japanese-designed energy-saving air-conditioning technology by 'Continewm' produce a 25% cost saving in electricity consumption in clients' businesses
(Thailand, October 04th, 2022) – Energy-saving are two words which are top-of-mind for businesses and households worldwide, as the war in Ukraine continues and with it the uncertainty of global oil and gas supplies and soaring prices.
Mindful of this, companies such as Continewm® are now ramping up promotion of their sustainable, energy-saving system for air- conditioning which was developed in Japan and which can reduce electricity consumption by up to 25%.
Heading up the company in Thailand Continewm® Asia Nets is Thailand-based entrepreneur, Italian national Claudio Cerquetti who operates a group of businesses including Continewm.asia. The company has its distribution offices in Bangkok (by TEET (Technic Electrical Engineering Thailand Co., Ltd.) and a branch in Koh Samui, with worldwide operations located in India, Canada, France, Singapore, Thailand, Cambodia, Vietnam, Nepal, UAE, France, and Italy.
As a long-time member of the global travel and tourism organization SKÅL International in Thailand, Mr. Cerquetti is keen to convince its hospitality sector about the merits of this one-of-a-kind solution to reduce their energy bills.
"As hoteliers will know, air conditioning represents 55% of the total electricity consumption in tropical resorts and this cost is increasing year by year. This technology can be applied to any kind of air conditioning system," he says.
"The simple, easy to install application of this product can result in a 25% of drop in electricity consumption," says Mr. Cerquetti, "which seems a lot, but this is the reason why this product is having so much success worldwide, with universities that certify its functioning, and, most of all, a wide portfolio of users and returning clients."
Clients of Continewm® Technology include Amazon®, Coca-Cola Bottlers, Komatsu, ThaiBev, Jim Thompson, Swarovski, Food Panda, Keppel, Schneider Electric, Embassy of France, Embassy of USA, Embassy of Canada, Embassy of the Netherlands, Capitaland, Decathlon, Jim Thompson, Siam Winery by RED BULL, Central Department stores and hundreds more.
Hospitality companies in Samui to have embraced this new energy-saving technology include luxury resorts Banyan Tree, Tongsai Bay and premier luxury villa complex Samujana.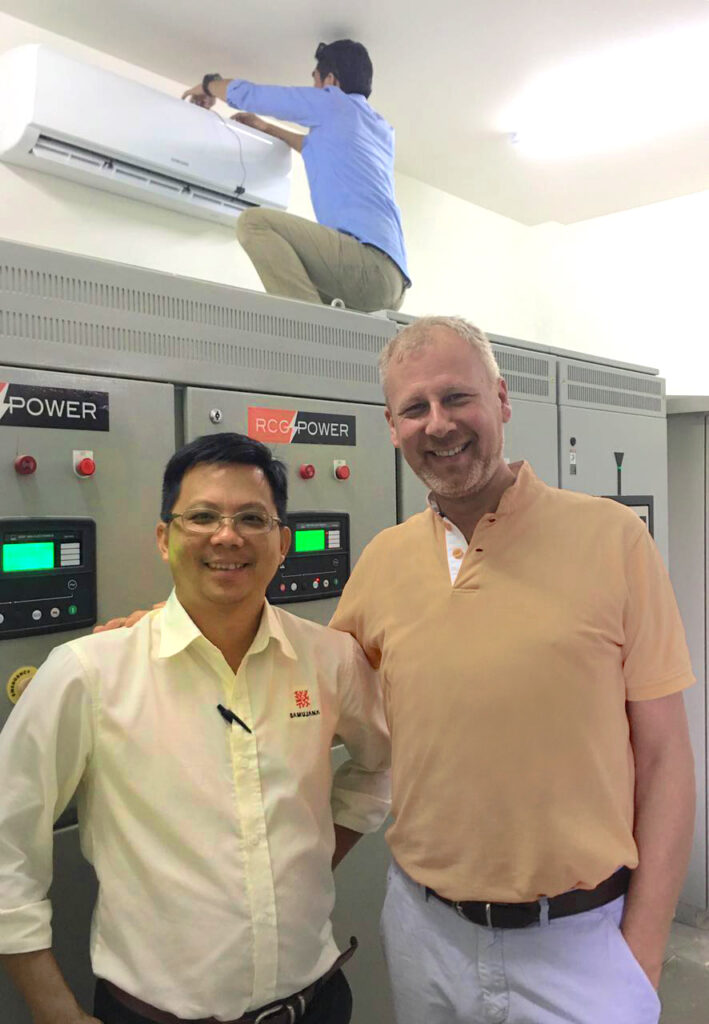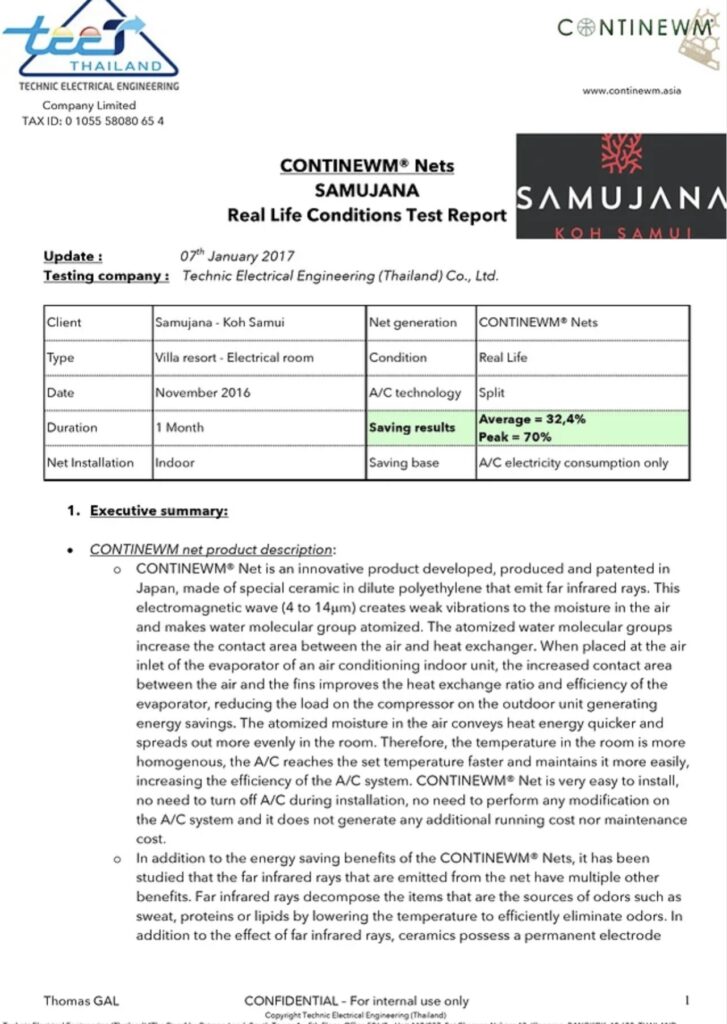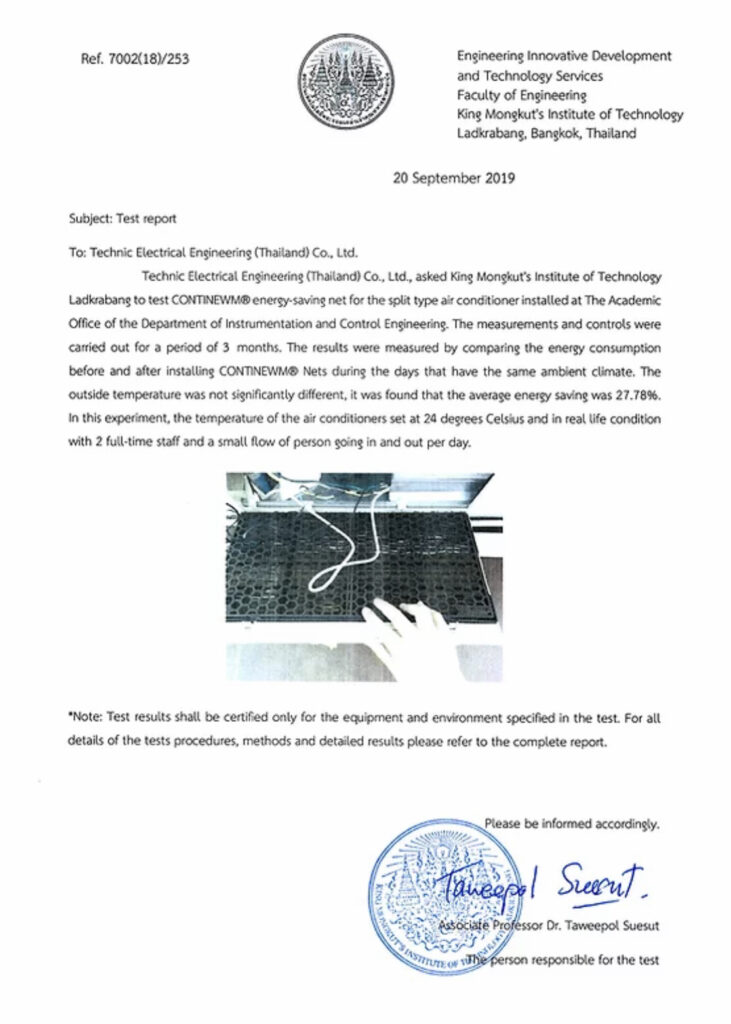 Installation of the Continewm® Asia Nets solutions offer an ROI from 1 to 3 years, a warranty of 20 years, air ionization/odour suppression added features, and clean sustainable production in Japan. The company provides full documentation to support its one-of-a-kind solution.
"Other existing solutions to generate energy and reduce costs, such as solar panels, present a much longer ROI (5 to 7 years), with frequent maintenance required, costly battery replacements, no functioning at night-time, and of course need for a huge rooftop area to supply the minimum required electricity." says Mr. Cerquetti.
"I have been a photojournalist and a publisher in the travel sector in my entire career, visiting and photographing some of the world's most beautiful and unspoiled place such as the Icelandic glaciers, Amazonas jungle, African deserts, marine life in the Red Sea, and more. About 10 years ago I realized how important it is to preserve this beautiful planet for future generation to enjoy as I have. Sustainability is now my passion and my full-time occupation I believe in this product we have something that can help tourism to thrive while keeping costs down."
Continewm® Asia is now offering a special discount to SKÅL Thailand members. Interested parties will receive full documentation about this system, as well as a demonstration and briefing by the company's Thai representative for Hotel and Resort Sustainability Managers and Chief Engineer for technical details.
All other information about this one-of-a-kind energy saving solution for air-conditioning are on the website www.continewm.asia or the following link:
https://www.linkedin.com/in/sustainable-energy-saving-technologies-by-continewm%C2%AE-nets-made-in-japan-227322103
For further information, contact CONTINEWM® Nets:
Email (ENG) claudio@continewm.asia Email (TH) info@continewm.asia
Sustainable Energy Saving Technologies and Air Sterilization for Hospitality. Made in Japan.
Clients: www.continewm.asia/testimonials
Articles: www.continewm.asia/press-release
Website: www.continewm.asia
* Thai national representative, and full literature in Thai language, are available.